SENSE YOUR BODY, transform your being
Transformations. We got through a lot of them in our lifetimes. Many are formally prepared for and celebrated (graduations, marriages, births, new jobs, etc...) but there are times when we find ourselves entering transformations with little guidance and a lot of bewilderment (divorce, middle age, empty nests, loss of a loved one, etc...). You may have had these thoughts: What's wrong with me? Whom am I? Why am I unable to "get it together"? Where the heck do I even begin? Let me tell you now, there is nothing wrong with you. You've just entered into a new life experience that is inviting you to rediscover the truth of who you are. Most of us have these experiences and go through them with varying amounts of grace. I've created this program to fill the gap of transformation into a new sense of our own being; a gap that is rarely celebrated or even acknowledged.
"If you're an alive body, no one can tell you how to experience the world. And no one can tell you what truth is, because you experience it for yourself." -- Stanley Kelemen
I created the Own Your Power Program to help women navigate their way back home to themselves. I believe that we all know what our truth is. We just need the space, time, support and the proper tools to do the excavating that will support our evolution into who we truly are. This 9-month program is unique because it combines whole health coaching with the felt experiences of massage, breath work, Spiritual plant healing, conscious movement, and other modalities to help you gain a deeper connection to your body, mind, and spirit. When you combine the practices of the body, mind, and spirit, you can become clearer in understanding, accepting, appreciating, liking and loving who you are, what you want, and how you want your life to evolve.
This program can be helpful for women who:
Feel numb inside their bodies or are feeling as if they are "living on autopilot".

Have gone through a life transition (divorce, entering middle age, suffered a miscarriage or the loss of a loved one) and feel disoriented from the event.

Experience unexplained chronic pain, particularly in their abdomens and backs.

Want to feel more joy and more fully integrated in their lives.

Doubt the value of their desires and dreams.

Feel disconnected from their female essence.
let's transform your Being
I've been in your shoes. I sought therapy for a long time. While therapy was helpful, it left me feeling as if there was something wrong with me; like there was something I needed "to fix" and, if I tried hard enough, I could fix it. I learned a lot about myself but I didn't fix anything. interestingly, I didn't realize that wasn't a problem. I just needed to go further in my healing; I needed to connect more fully with my body in order to integrate and open more fully to my truth. Massage therapy was also helpful because it exposed me to accepting and appreciating my body. I also learned that my body shares a lot of intuitive information if I can get quiet enough to listen. I had always sensed that there was a connection between the mind and body but I wasn't clear on how to bridge the gap. I was to figure that out much later and very much by accident. At age 41, I got divorced. I'd had a challenging marriage (complete with a couple miscarriages and a career I'd put on the back burner) and I had to start my life over. I dove in with a vengeance. The problems were that I also felt numb and, if I allowed myself to feel, I feared I'd feel a deep sense of failure and that I'd fall into an abyss of despair that I couldn't pull myself out of. I was only trying to fix my external life; I was too scared to connect with my internal world. I had some tools but I didn't know how to apply them to my own experience. I no longer trusted myself to support my own well being.
"Who would you be if everything you used to define yourself suddenly disappeared?" -- Beloved Dhyan Unmaniji
It was only when my ex passed away that I realized that I needed to take the plunge and dive into the internal parts of myself that needed kind attention and deep healing. I also wanted to find that "inner wild woman" I was so in love with when I was younger; I wanted to set her free! So I re-opened my bag of tools (massage, Spiritual plant healing, and dance) and got to work. Additionally, I got trained in Transformational Breath®, became a student of Spiritual growth and meditation, and started my studies in Soul Motion and coaching (all of these pieces were HUGE game changers.) It was only when I sensed the power of inviting my body's messages into uncovering what my real truth was, that I was able to understand that I had my own answers all along. I was able to feel real growth, a deepening sense of inner purpose, an understanding of my gifts, and an appreciation of my whole self..."flaws" and all. My "Inner Wild Woman"has definitely come out to play! This is what I want for you too!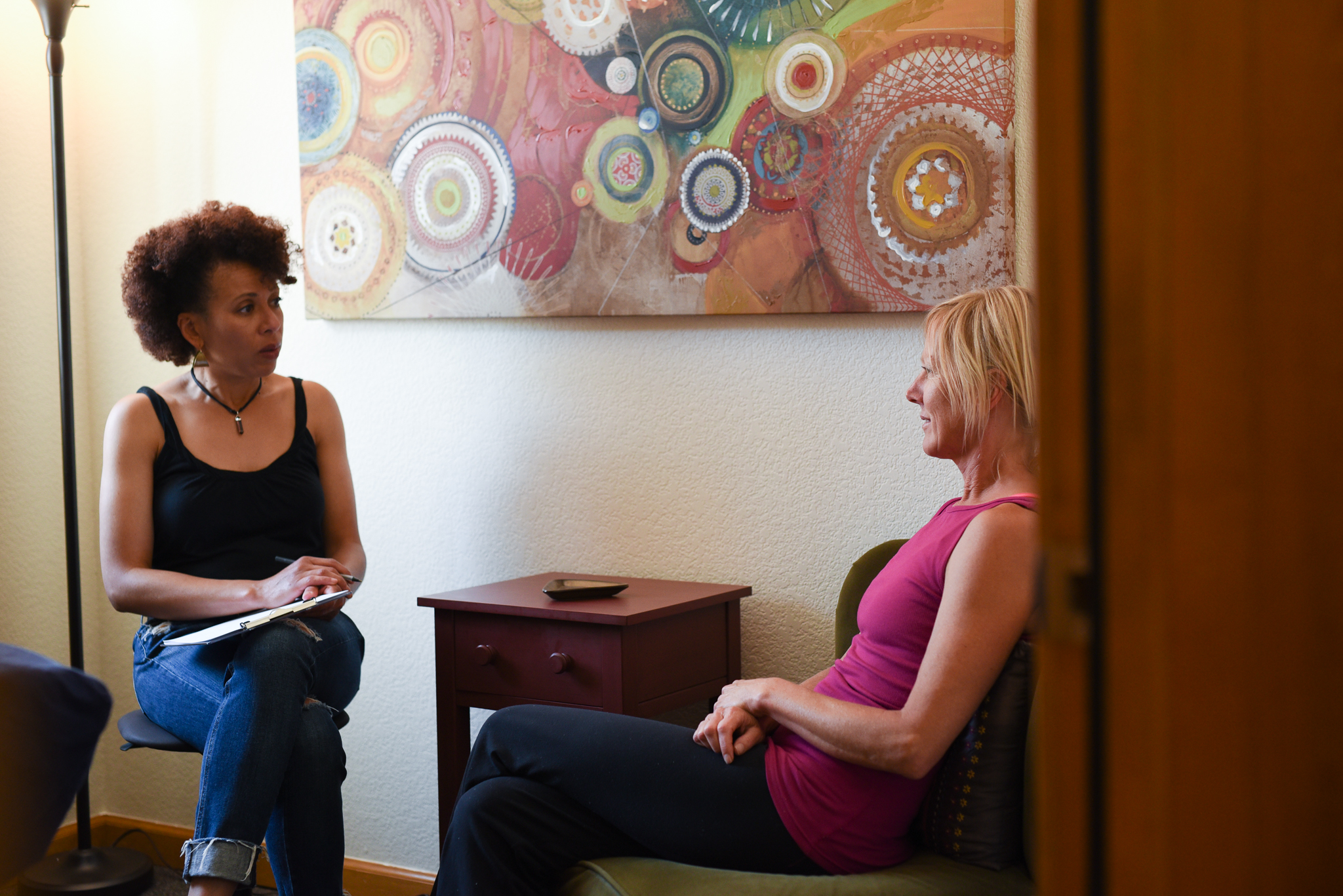 Do you want to feel more "awake" and engaged in your body? Do you want to learn how to understand your body's messages to create a richer, fuller life? Then this Program is designed for you.
You want to develop an intuitive sense of your body's language
You want to move past physical and emotional roadblocks
You want to find the emotional hooks that keep you in the loop of chronic pain
You want to discern between the chatter in your head and the inspirations of your body
You want to live your life with more ease and authenticity
You want to unleash your INNER WILD WOMAN
Does any of this sound good to you? I thought so.
What you'll gain
A stronger development and trust of your own intuition
An ability to open up to and be curious to all life experiences
A deepened sense of self
A refined inner compass
An ability to connect your thoughts with what your body senses
Your inner "badass"
This is a 9-month program. We will connect every two weeks. The program is designed to include a combination of the following:
Coaching sessions (most often offered in-office. Toward the end of the program, can be offered via skype). Most sessions will blend coaching sessions with somatic sessions.

In-office somatic sessions: Maya abdominal massage, integrative massage, Transformational Breath, Spiritual plant healing

Movement inquires (Offered privately in my office. Clients are also welcome to attend weekly Conscious Dance Lab classes I teach)

Intuitive writing sessions

Homework/inquiries that can be completed between sessions and are designed to invite further inquiry during office appointments
"Learning to listen to ourselves is a way to love ourselves." -- Joan Borysenko
Sound Intriguing?
Let's set up a telephone consultation so I can learn more about you and help you decide if the Own Your Power Program is for you.