Heal your belly. Restore your back. Transform your life.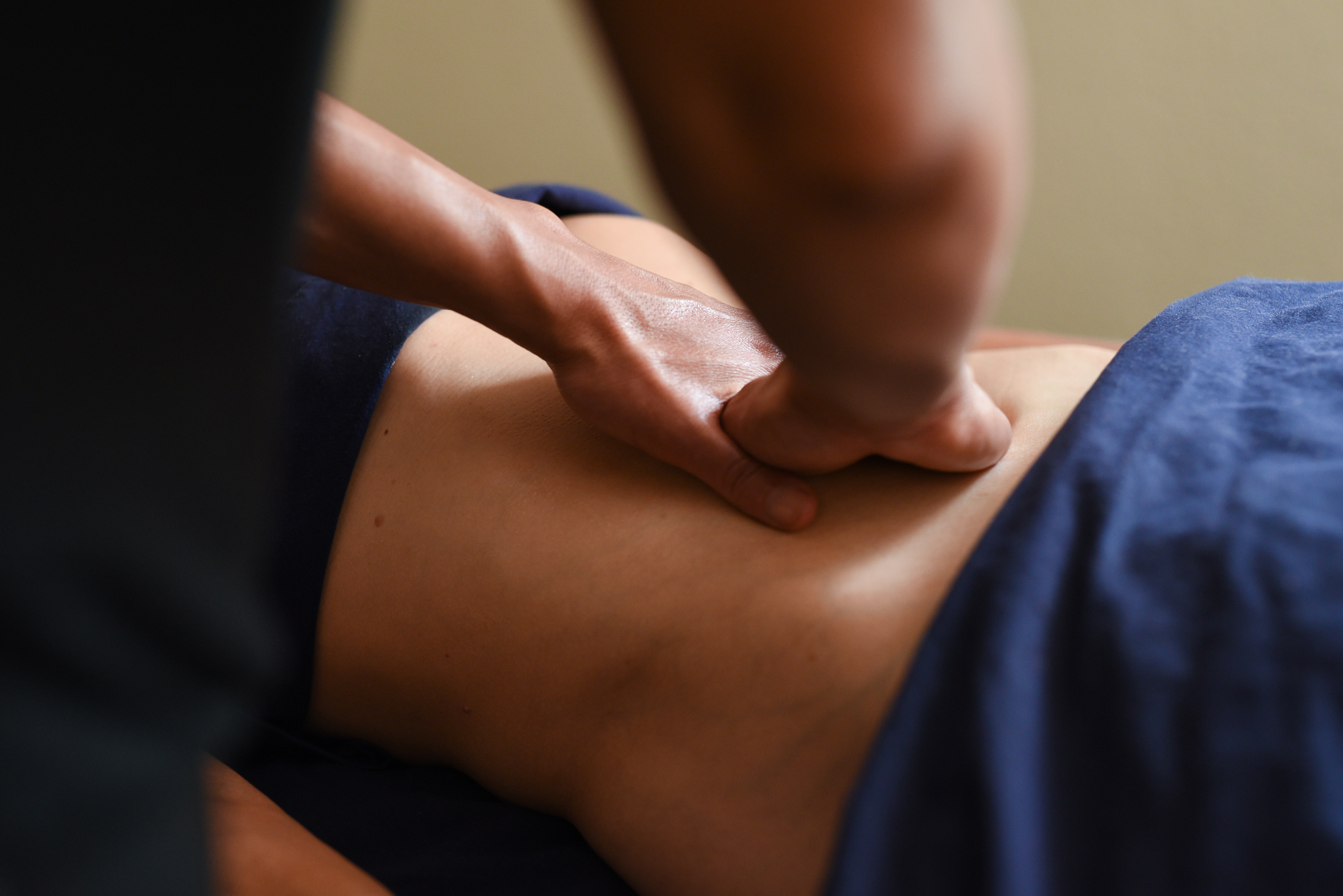 heal Your belly & back with maya abdominal massage and Deep tissue massage. Connect more fully with your body and your life with the support of coaching.
Your belly is the center of your health, and when it's dysfunctioning, it tells you.
It may show up in issues related to menstrual cycle problems, infertility, post -birth problems, or challenges related to perimenopause and menopause.
It can also present itself through common back pain and low back ache, as well as digestive issues like IBS and acid reflux.
And did you know this?... The culprit of an angry abdomen may be a tipped or prolapsed uterus or tight, under-functioning digestive organs. And the culprit of an angry low back can be the result of tight muscles that lead into the pelvis (the ones that can only be accessed by working through the belly).
Unless you address the underlying muscle and organ issues, your relief may only be temporary.
So, what's the solution? Maya Abdominal Massage and Deep Tissue Massage! These non-invasive external massage techniques can move things back into place and ease tension, improving your health and well-being in the process.
I'M NATALIE GENTRY, A MAYA ABDOMINAL MASSAGE expert IN DENVER, COLO.
I LEARNED ABOUT THIS ANCIENT TREATMENT AFTER I EXPERIENCED A BURST OVARIAN CYST (TALK ABOUT PAINFUL ... OY VEY!) WHEN I HEARD THIS WORK COULD prevent MY OVARIAN CYSTS FROM RETURNING AND REDUCE MY PMS SYMPTOMS, My immediate thoughts were, "When's the next workshop and where do I sign up???"
I've seen amazing transformations in my clients and in myself through Maya Abdominal Massage. I can realign the uterus by treating the affected muscles, ligaments, and tendons inside of your abdomen. I can also soften tight organs that serve the digestive system--areas that traditional massage therapy often doesn't touch deeply, if at all. And, I've seen big improvements through applying Deep Tissue Massage for ALL external and internal muscles related to back mobility to create true healing.
Here's what else I've noticed: Maya Abdominal Massage and deep tissue work on interior back muscles releases energy that gets blocked when these systems aren't functioning optimally. That's important! Opening up blocked energy can lead to greater self-empowerment. Ask me how!
ARE YOU READY TO TAKE CHARGE OF YOUR HEALTH?
Let's chat! Schedule a free consultation. I'd love to get to know you, understand your needs, and answer your questions.
I HELP people Heal with Massage, Breath & movement
I believe in the power of healing, and the work I do is an expression of that belief. When you come to see me for relief and healing, it's important to me that I address your issues in real time and that you leave feeling that you know more about your body and yourself than you did when you arrived. That way, you can continue the healing process between visits. I'm all about empowerment!
Whether you come to my Denver massage office for a Program, for single sessions of Maya abdominal massage, therapeutic deep tissue massage or for Transformational Breath®, my intention is that you leave feeling enlivened and experience positive shifts in how your body feels and in how YOU feel inside of your body. Additionally, I want to give you tools for your tool belt that will help you to be a stronger advocate for your health and well-being.
own your power; the embodied transformation program
Let's support your girl (aka your uterus) so she can support you as she was created to! The Wild Woman Self-Care Series is my Signature Program. It's designed to reposition your uterus and to teach you every shred of what I know so you can take charge of your health and be your best advocate. The Wild Woman Self-Care Series is for:
Women who want relief from painful periods

Women who want to consciously prepare their bodies for pregnancy

Women who are recovering from the effects of childbirth (abdominal pain, weakness in their core, pelvic floor issues, incontinence, etc)

Women who want to experience perimenopause and menopause with more ease

Women who want increased health and vitality from the inside out
The Wild Woman Self-Care Series includes multiple Maya abdominal massages with plant brushings, a Maya abdominal massage self-care training session, a private Transformational Breath® session, Yoni Steam, monthly check-ins for teaching and support, plus tinctures, castor oil packs and essential oils to be used for the duration of our work together.
Targeted Treatment programs
My Targeted Treatment Programs focus on healing specific areas of your body: The Uterus, Digestion and The Back. By addressing one central complaint, we can work together toward total, focused healing of that issue.
The Uterus: Relief from painful or irregular periods, perimenopause, menopause complaints, preparing your body for pregnancy, recovery from childbirth, perimenopause, and menopause.

Digestion: Relief IBS, GERD, slow digestion, cramps, constipation, diarrhea and other belly issues.

The Back: Relief from low back pain, hip pain, sciatica and other issues related to an achy back.
Each Targeted Program includes multiple massages, tinctures, castor oil packs and essential oils.
therapeutic deep tissue massage & other services
Yes, I do offer traditional massage therapy services ... with a twist! My deep tissue technique is a personalized blend of massage styles adapted to your needs. I also offer individual Maya abdominal massage sessions and other services to help you reconnect and rejuvenate:
Individual Maya Abdominal Massage sessions

Individual Deep Tissue Therapy sessions

Transformational Breath®

Yoni Steam

Spiritual Plant Healing
Conscious Dance Lab is a dance class that's inspired by a number of dance forms that are based on free-movement.
Each class begins with an invitation in order to set the focus for each class (creating the container). Throughout the class, you will be invited to notice how you're moving or ways to deepen your movement. Truly delicious!
The beauty of Conscious Dance Lab is that anyone, regardless of skill or experience, can enjoy it! The intention isn't to "dance well" or to dance like everyone else. Conscious Dance Lab is about getting comfortable with dancing as fully and honestly as you feel inspired to dance in that moment. And the best part is that you're dancing with a supportive, playful group of people who are having similar experiences. How great is that? Dance YOUR dance!